Full Shop Launching Soon!
We've got a bunch of great JHSM merch: a rad t-shirt, a custom FaceShield from AVALON7, a super comfy classic beanie, and (of course): Issue Fourteen of Jackson Hole Snowboarder Magazine. Our full Shop is still under construction but we have the stuff, so if you'd like to order something send us an email at sales@jhsnowboarder.com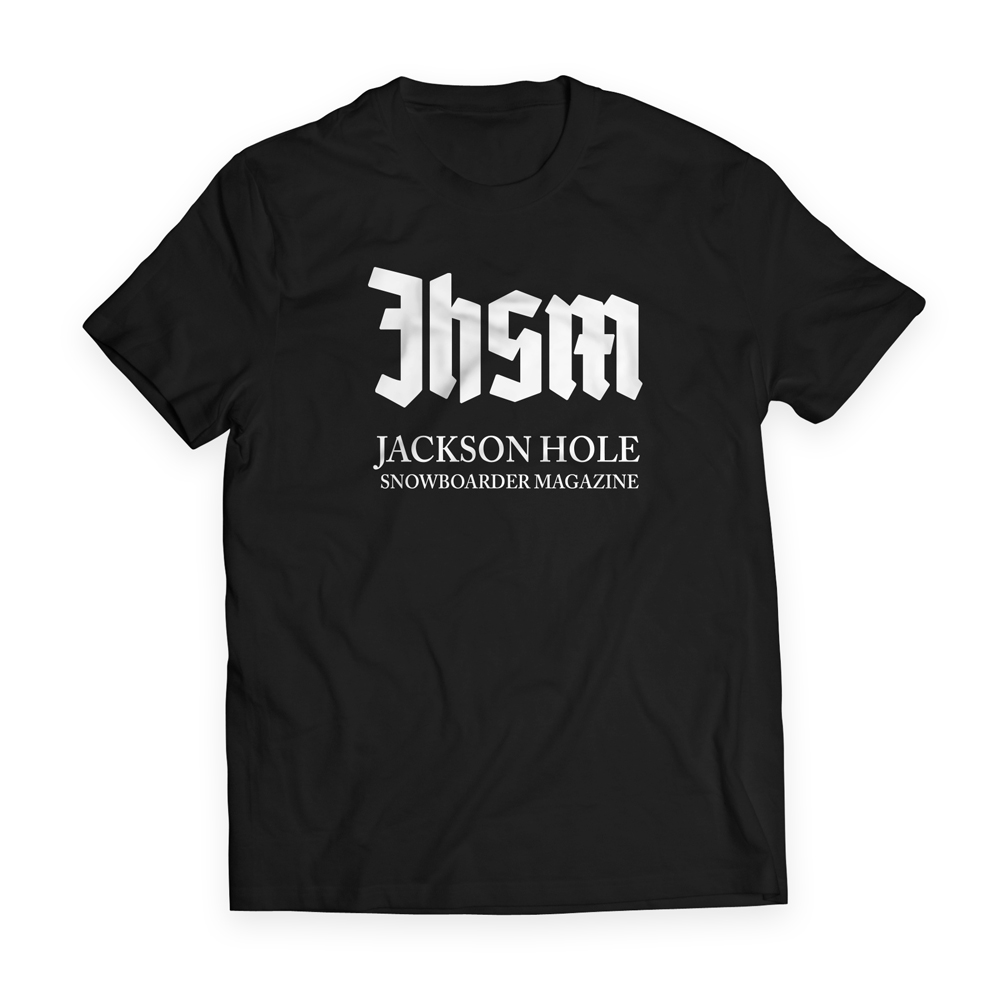 Rockstar T-Shirt
Is there a more iconic piece of clothing than the simple black t-shirt? With a white JHSM logo screen-printed on a charcoal black Bella Canvas tee, ours is one part soft cotton comfort and two parts rock n' roll.
This unisex t-shirt will fit you like a well-loved favorite.
$24.99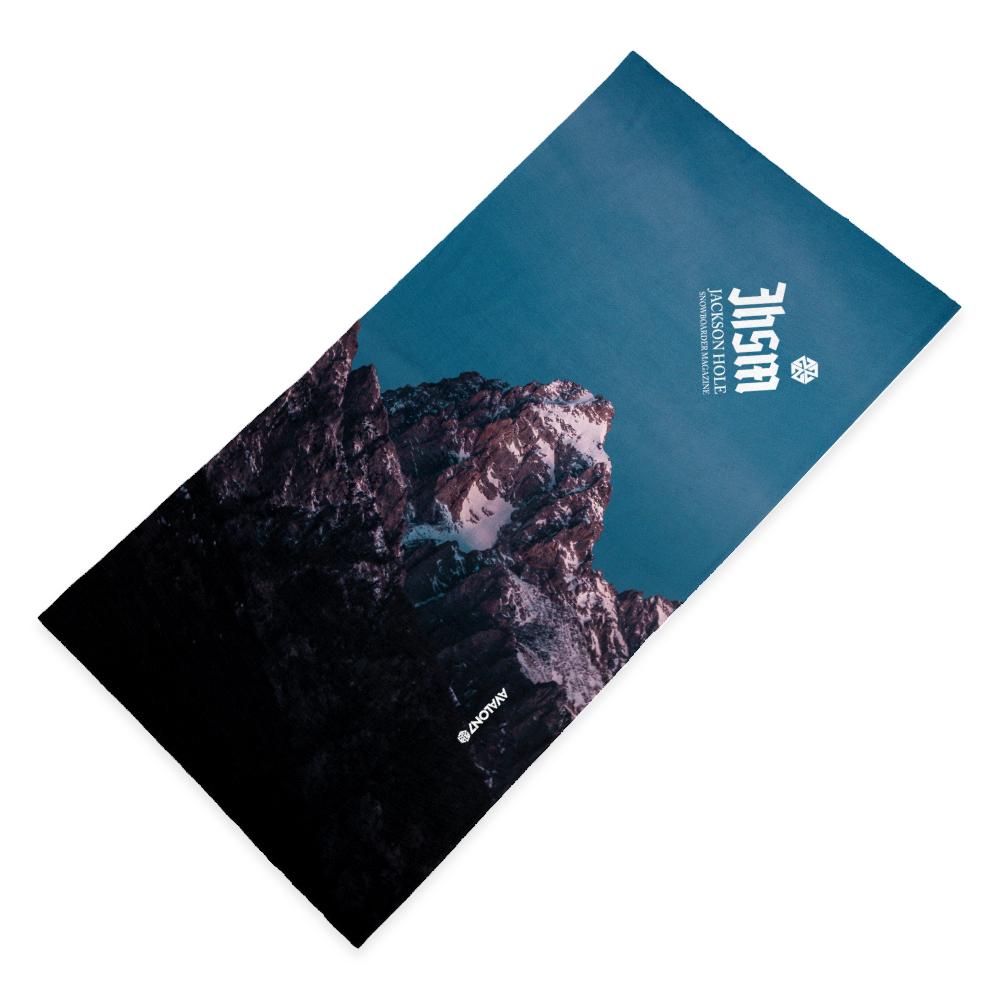 AVALON7 FaceShield
Our custom JHSM FaceShields from AVALON7 are warm and breathable facemasks made out of seamless polyester StretchSOFT fabric. This microfiber fabric wicks away sweat, shields you from the sun and will protect your face from the elements. They can be worn as a facemask, neck gaiter, headband, hat, balaclava and everything in-between. Don't go shredding without one!
$24.99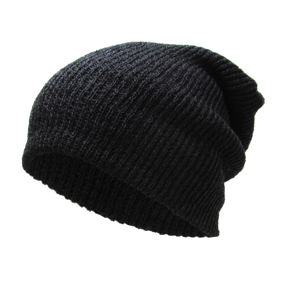 IDAF Beanie
Nothing says "cool kid" better than a black beanie pulled down low. Whether you're out on the hill or out holding up liquor stores, ours will keep you warm and stylish.
Extra soft, acrylic slouch beanie in charcoal black.
$29.99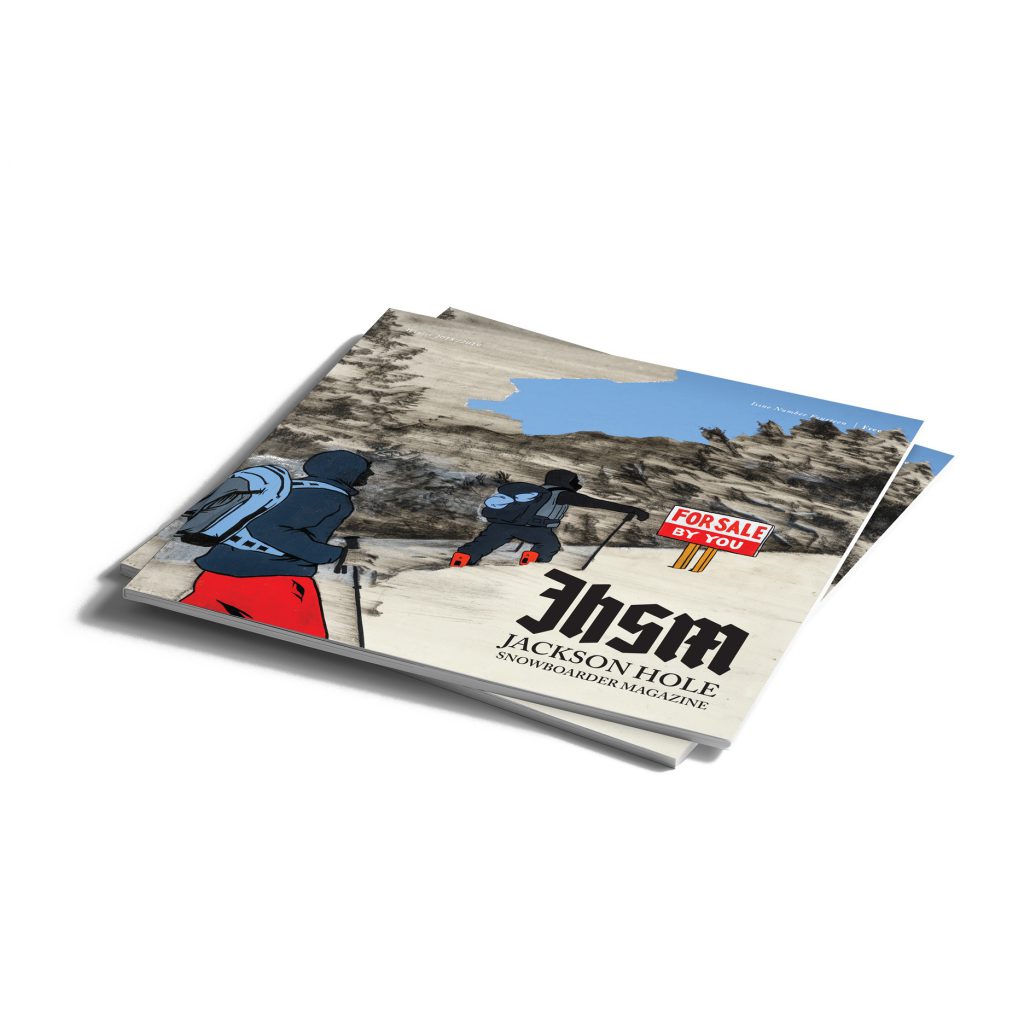 Issue Fourteen
This issue is centered around the theme of Public Lands: read about a Jeremy Jones mission into the Crazy Mountains, which are a cautionary tale about the dangers of private land owners cutting off access to the public, and about one man's crusade to save the soul of Jackson's in-town ski hill, along with a bunch more!
$5.99